Inconsistent dash sizes on Quest device
I'm seeing a bit of strange different behavior between the Unity Editor and the Quest 1 device with dashed Discs in 3D space. Wondering if it's a bug, or if I've missed some important setting?
Pic of the expected behavior (in-editor):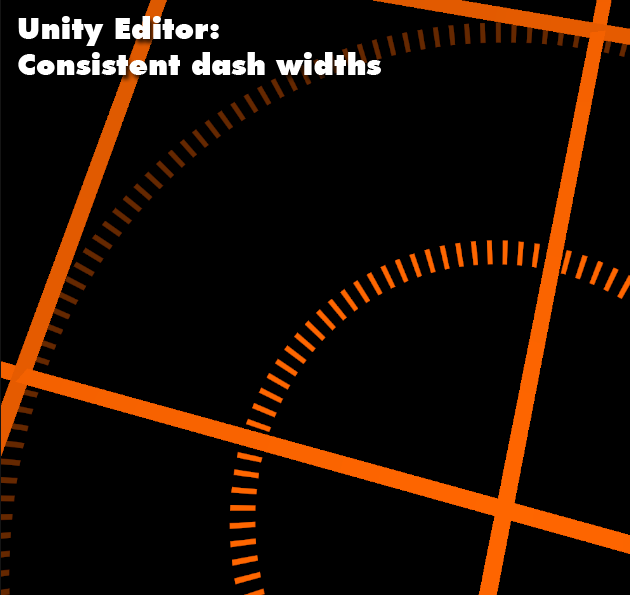 Pic of what happens on device. I spent a while tweaking things to minimise the effect, but this is the best I came up with: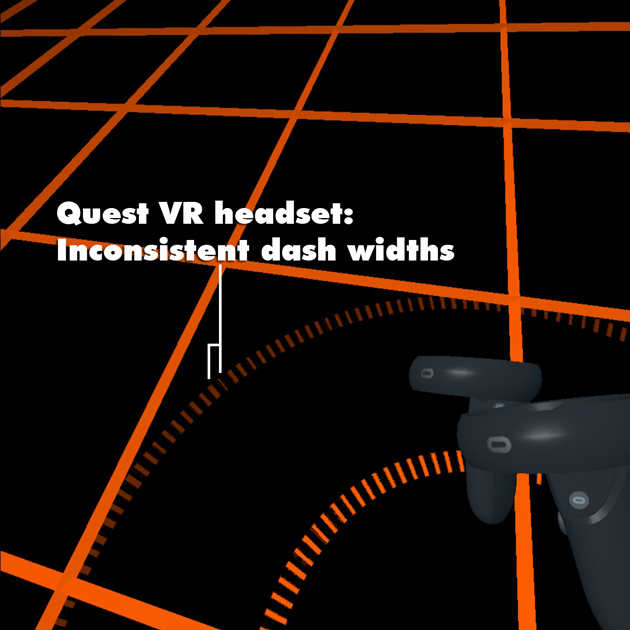 Snap of the component from the editor: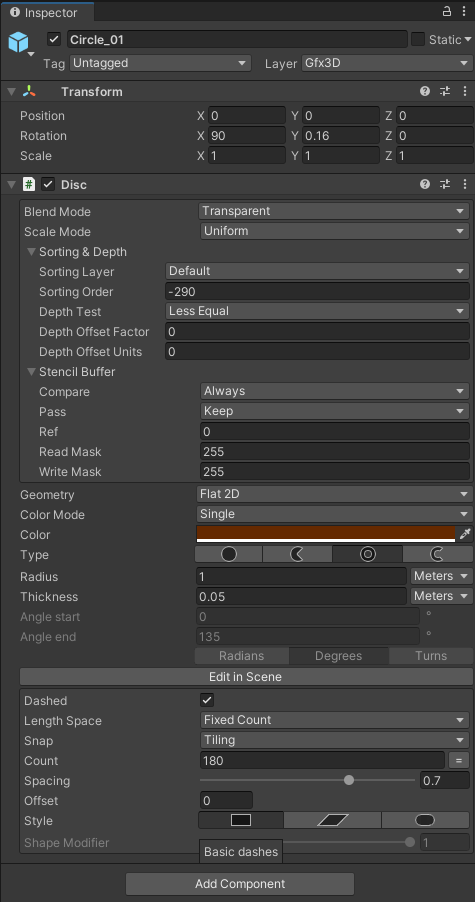 Thanks for an excellent plugin, by the way. Should be a part of Unity in my opinion! This game literally would not be possible without it.
Reporting a bug? please specify Unity version:
2020.2.1f1
Reporting a bug? please specify Shapes version:
Shapes 3.2.3
Reporting a bug? please specify Render Pipeline:
URP