Polygon doesn't appear
Hello,
I have got very strange issue.
I have Polygon component on the Canvas,
also i have tried to create a component by script with the same results.
Polygon is successfully inited, but I can't see anything.
When I tried to change anything in the component in EDITOR - it comes to appear.
It could be changing any coordinate of any point, or changing BlendMode,
or just disable and enable the component.
Right after any of these operations in EDITOR - I see the polygon.
I tried to do the same by code but it doesn't appear at all.
I have tried to disable/enable, change points, call force update mesh by polygon.UpdateMesh(true).
I tried to use delays by coroutine and many other ways, no success.
Help please with this issue.
I used Shapes version 2.3.2, then updated to the latest one 3.2.3,
Unity version is 2019.4.11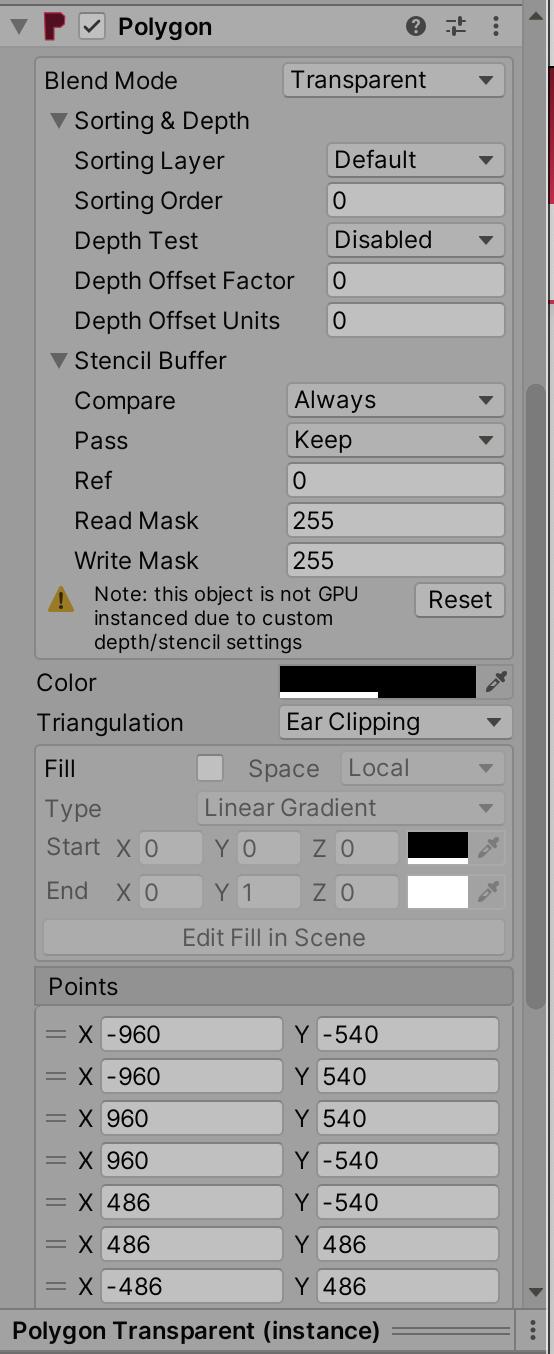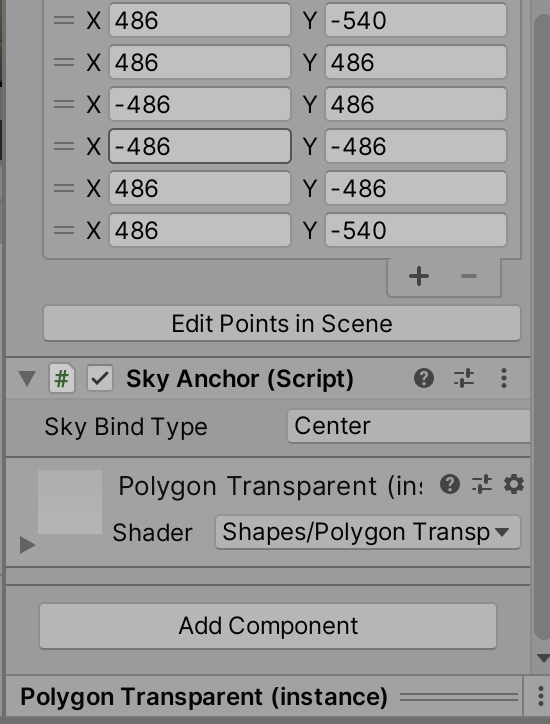 Reporting a bug? please specify Unity version:
2019.4.11
Reporting a bug? please specify Shapes version:
3.2.3
Reporting a bug? please specify Render Pipeline:
Built-in render pipeline