LinearBurn, ColorBurn, ColorDodge Blend Modes show up in Scene View, but not in game
Hi there,
I'm noticing that certain blend modes do not render in the game view or in a build (I'm on Windows 10), but they show up in the scene view. The blend modes are LinearBurn, ColorBurn and ColorDodge.
(Other blend modes show up fine in both views)
In the following example, the left disc has linear burn, the right disc has LinearDodge (Additive).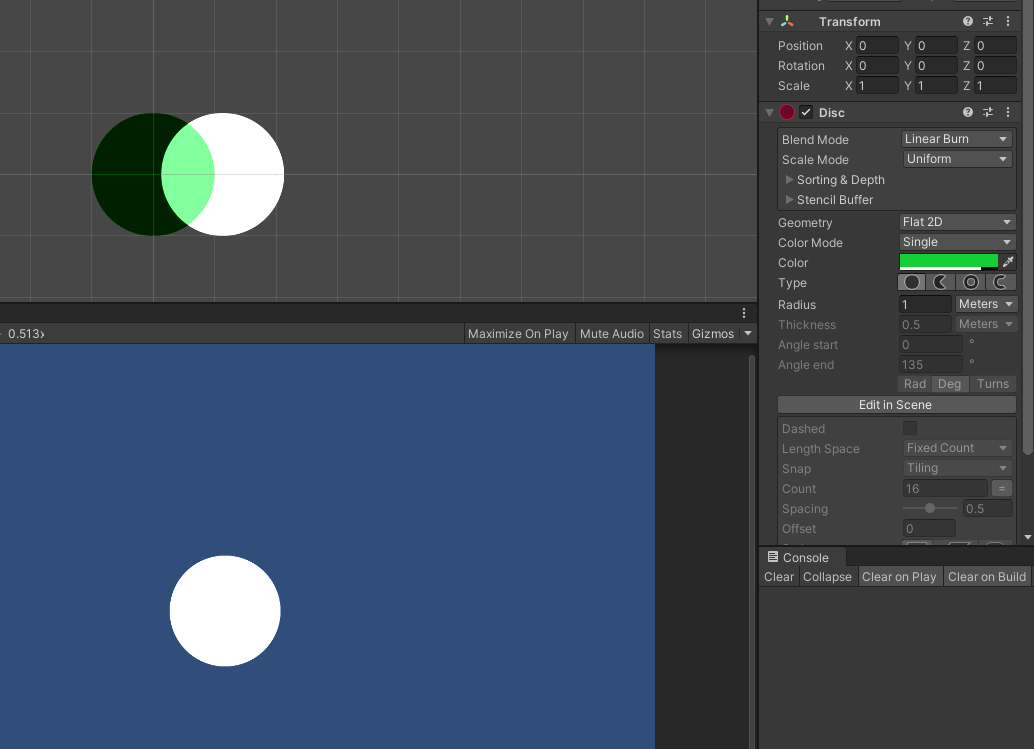 Thanks!
Reporting a bug? please specify Unity version:
2019.4.26f1
Reporting a bug? please specify Shapes version:
4.1.0
Reporting a bug? please specify Render Pipeline:
Built-in render pipeline