Black lines between segments of a dashed disc on iPad Mini 4
I have a dashed disc that is animating it's rotation + scale and while on iPad Mini 4 I get black wedges between what looks like the triangle fan segments of the dashed disc. It used to occur on the iPad 5th generation (9.7 inches) and iPad mini 4 but I have since updated to 4.1.0 from 3.0.1 and it "fixed" it on the iPad 5th gen and made the black lines smaller on the iPad mini (so it seems like it just made it harder to see, not actually fixing it).
I wonder if it's because I'm animating the scale? Seems odd that that would cause these artefacts though.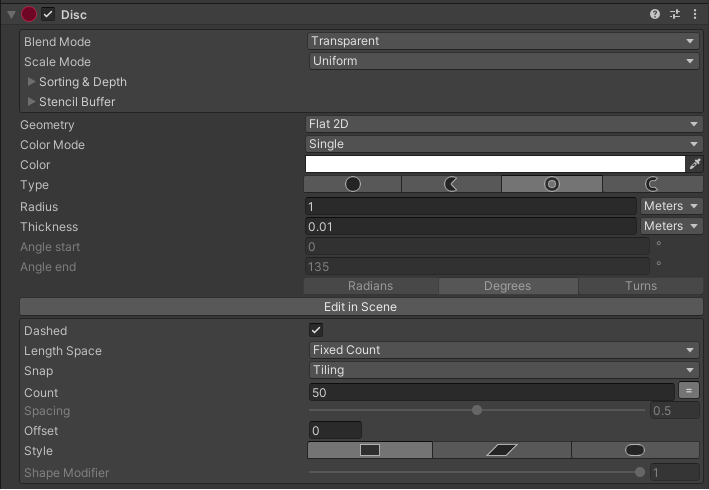 Reporting a bug? please specify Unity version:
2019.4.28
Reporting a bug? please specify Shapes version:
4.1.0
Reporting a bug? please specify Render Pipeline:
URP