How to render 6,000,000 Lines without performance issues
Hello! I'm using Unity to create a 3D visualization tool.
I'm trying to use your assets because the ability to style the lines is poor in Unity.
Previously, we succeeded in rendering 6,000,000 lines (500,000 cubes) without performance issues by using MeshTopology.Lines.
However, when using Immediate-Mode Drawing of this asset, frame drops occur even when there are only 120,000 lines.
Is there any way to draw so many lines on this asset? If that's not possible, how many line segments can you roughly draw on a typical desktop specification?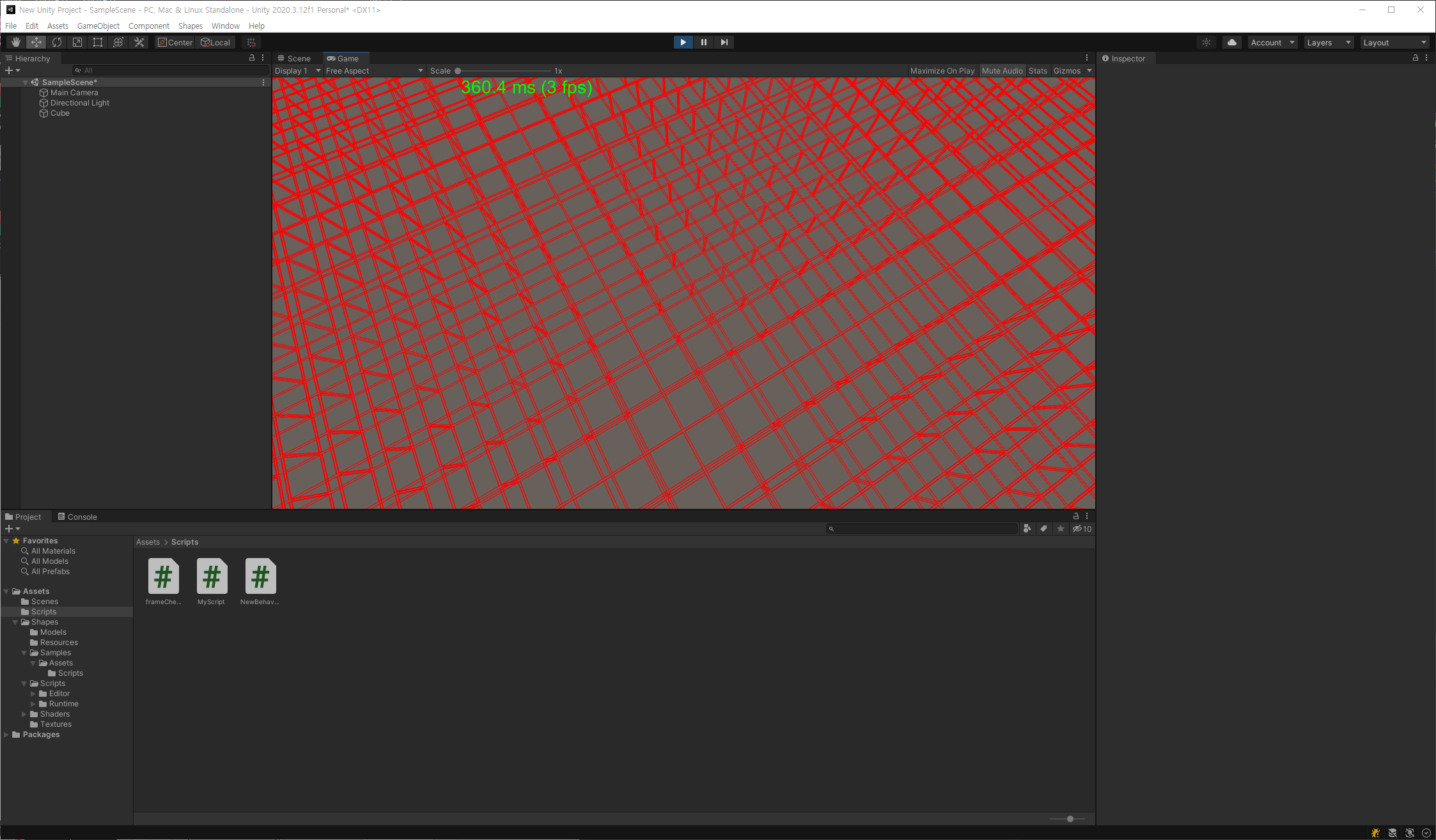 Reporting a bug? please specify Unity version:
Reporting a bug? please specify Shapes version:
Reporting a bug? please specify Render Pipeline:
Built-in render pipeline